Select Photographs of Peru
Copyright © Christopher Dunn 2011-2012 all rights reserved. May be used for educational purposes with academic credits applied.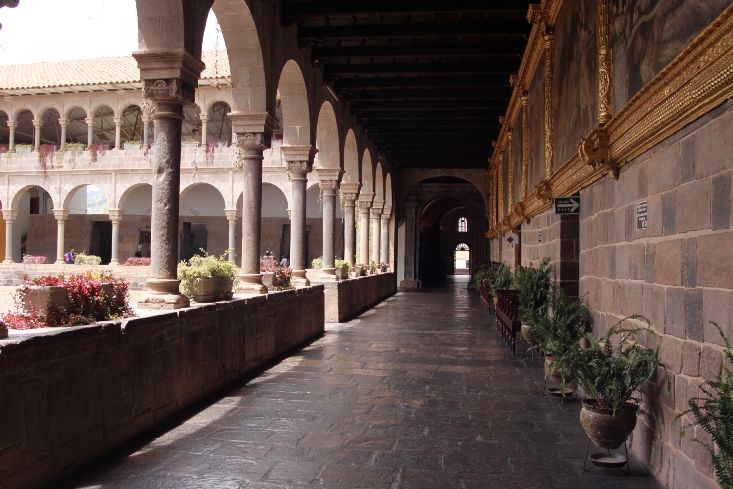 The Coricancha in Cuzco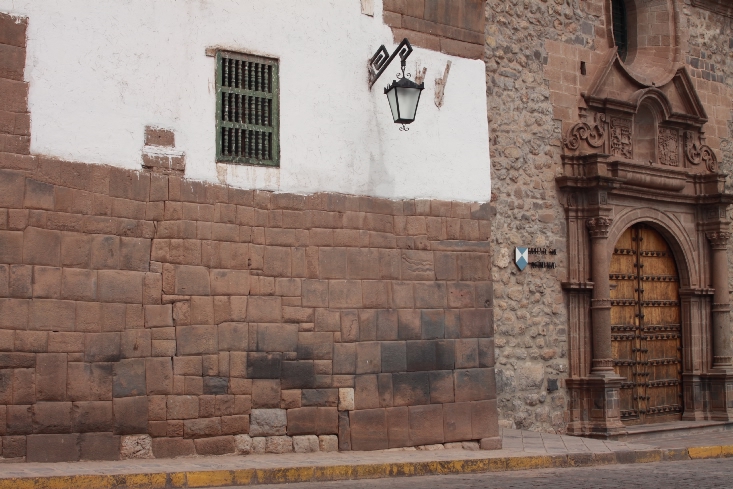 Cultural variations in building styles in Cuzco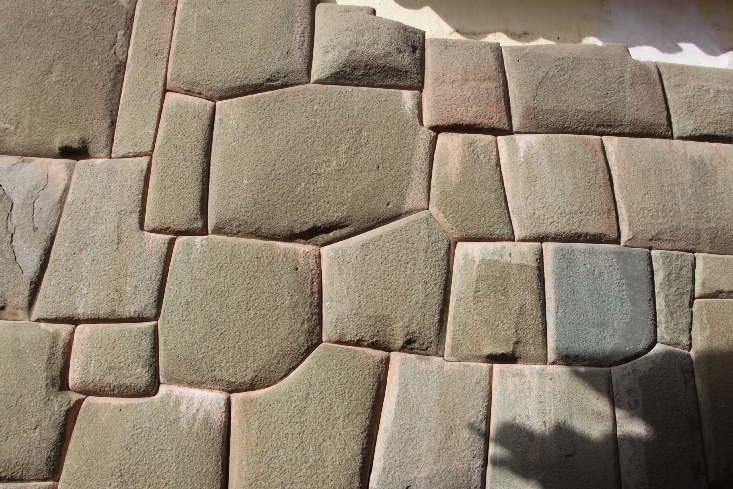 Megalithic Stonework along the Pasaje Ahuacpinta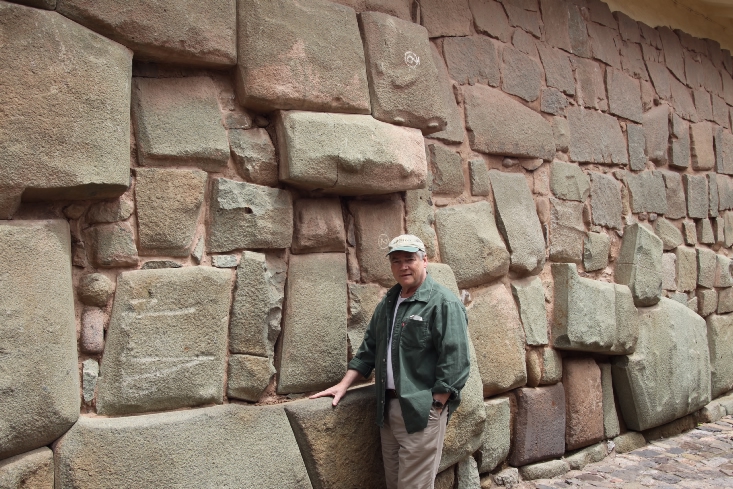 Ancient stonework next to more recent repairs on the Pasaje Ahuacpinta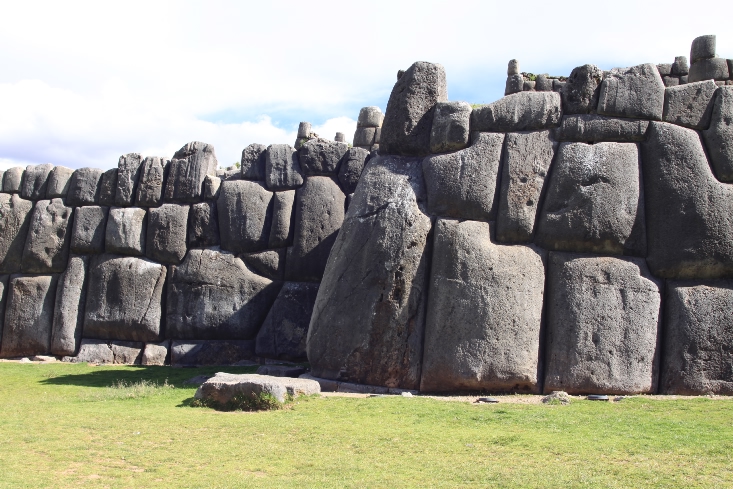 Megalithic Precision at Sacsayhuaman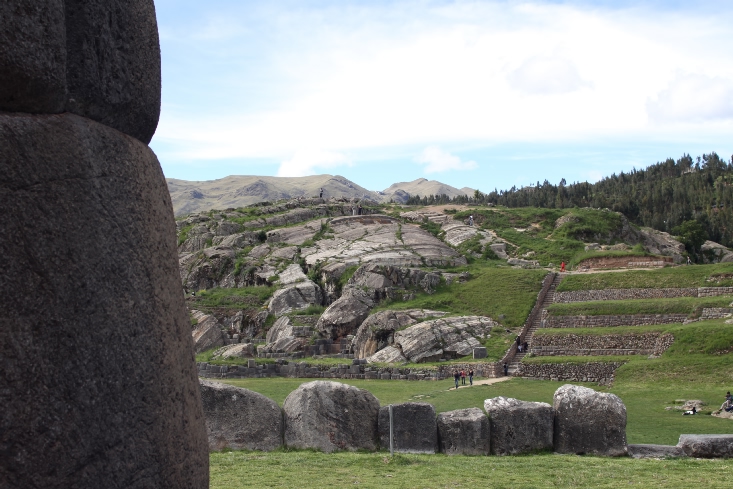 Sacsayhuaman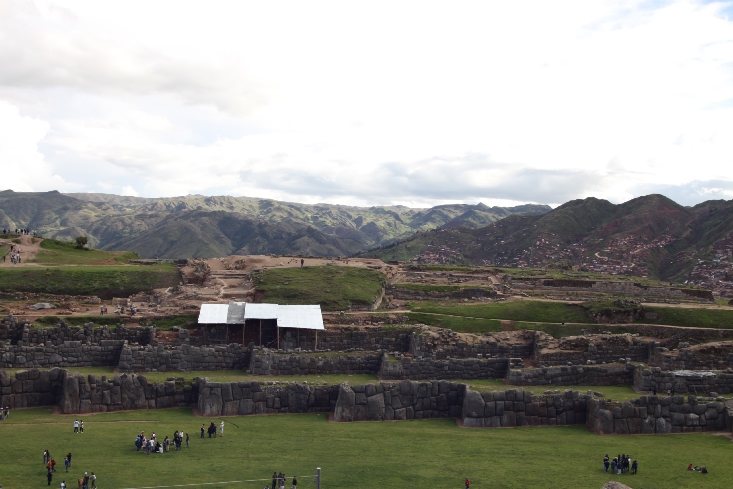 Sacsayhuaman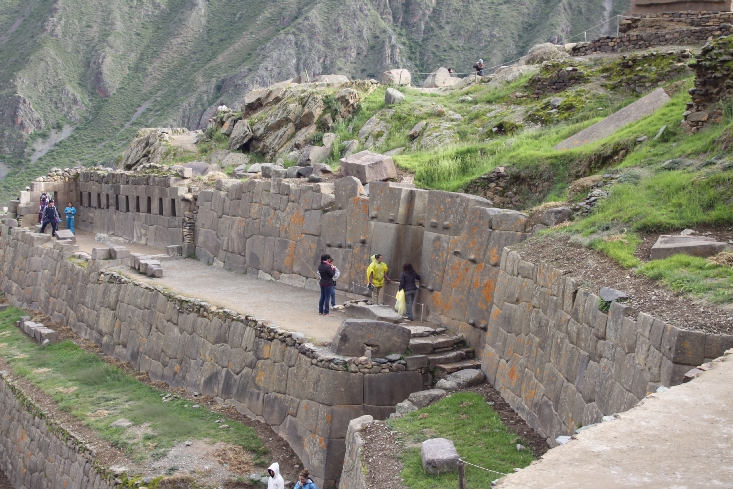 Ollantaytambo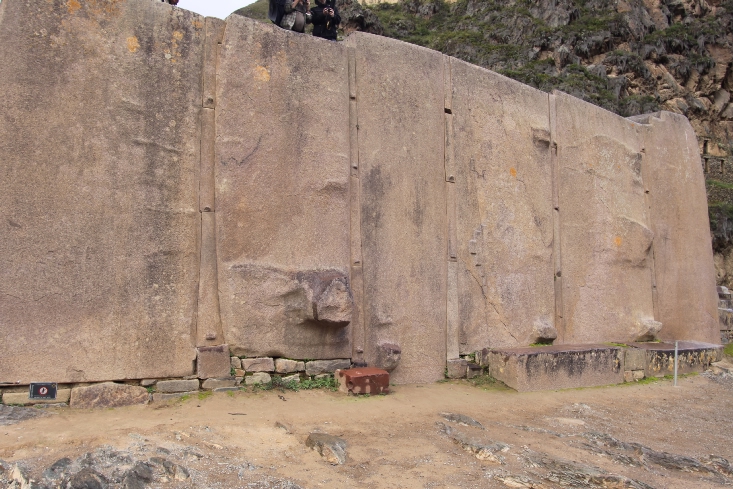 Megalithic Granite at Ollantaytambo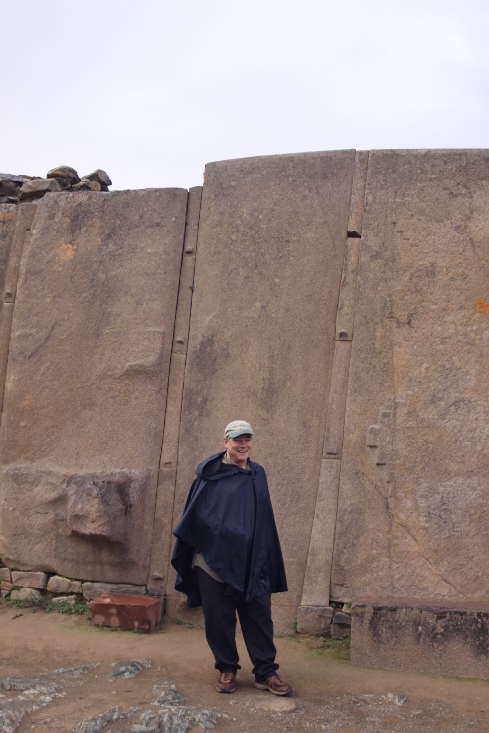 Chris Dunn at Ollantaytambo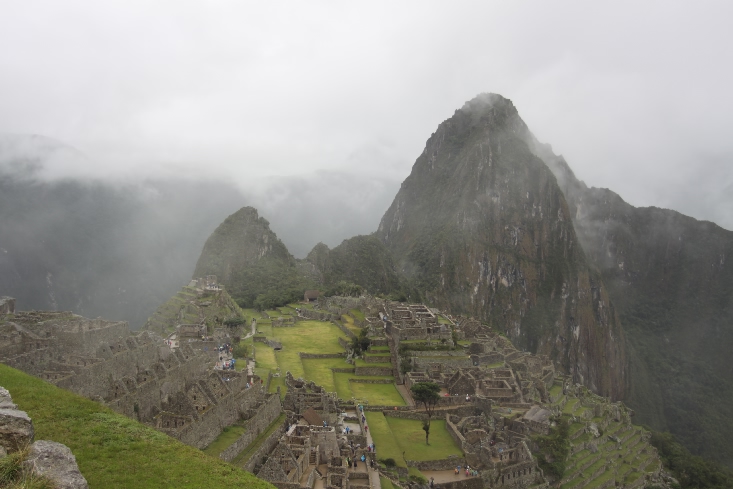 Machu Picchu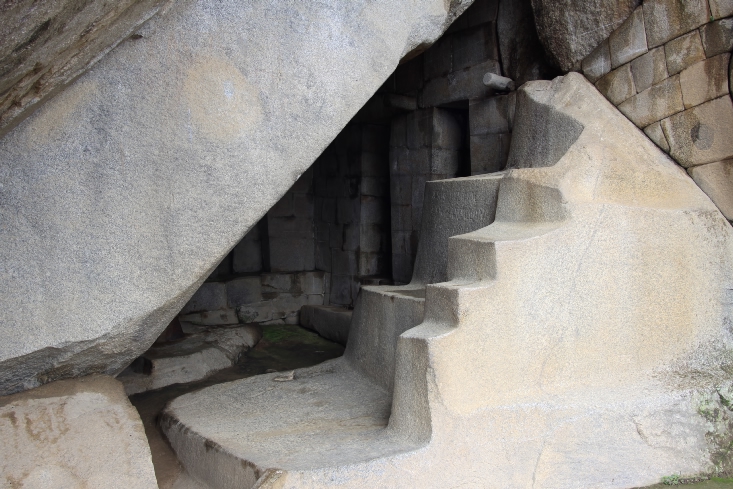 Enigmatic Crypt at Machu Picchu
Select Photographs of Puma Punku in Bolivia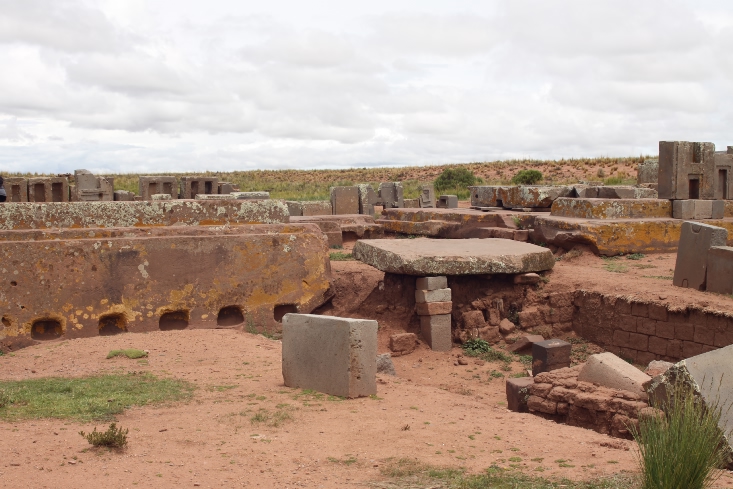 Puma Punku Ruins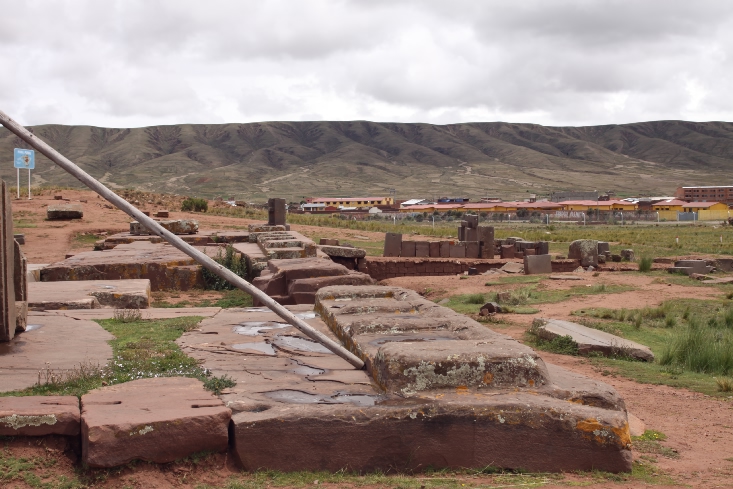 Puma Punku Ruins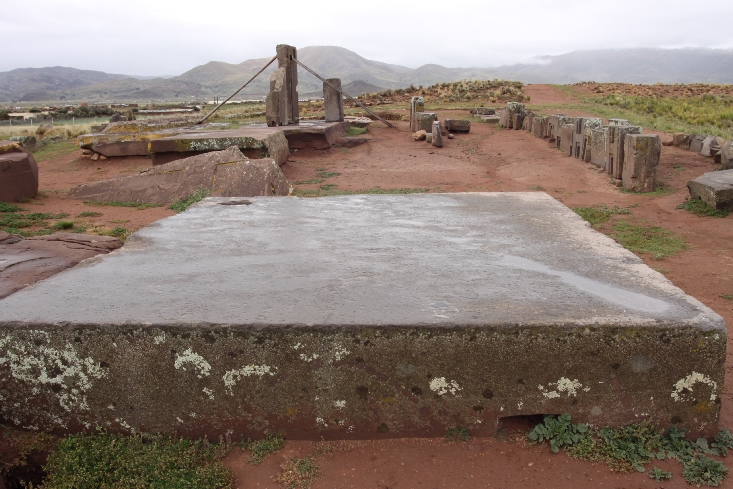 Puma Punku Ruins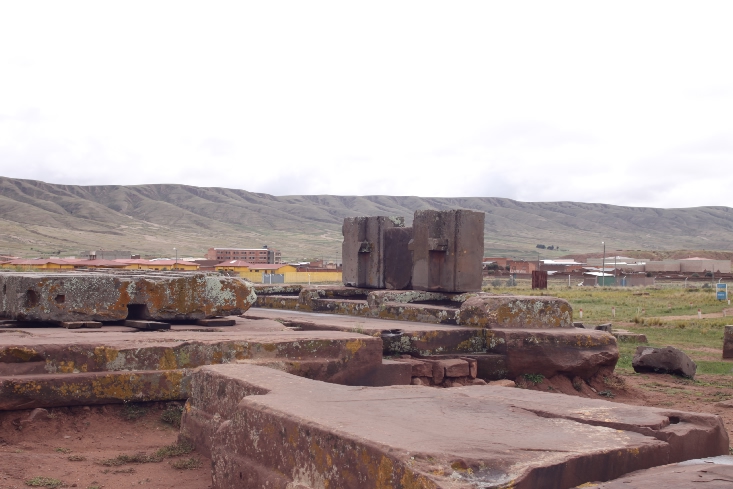 The Back of the Famous H-Blocks at Puma Punku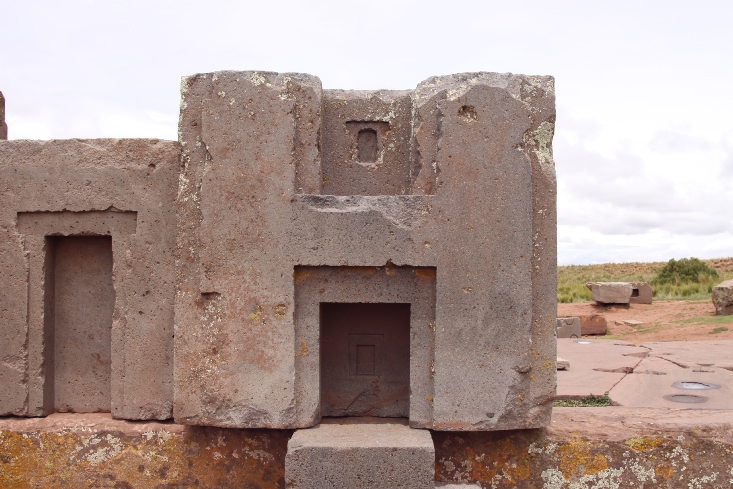 One of the H-Blocks at Puma Punku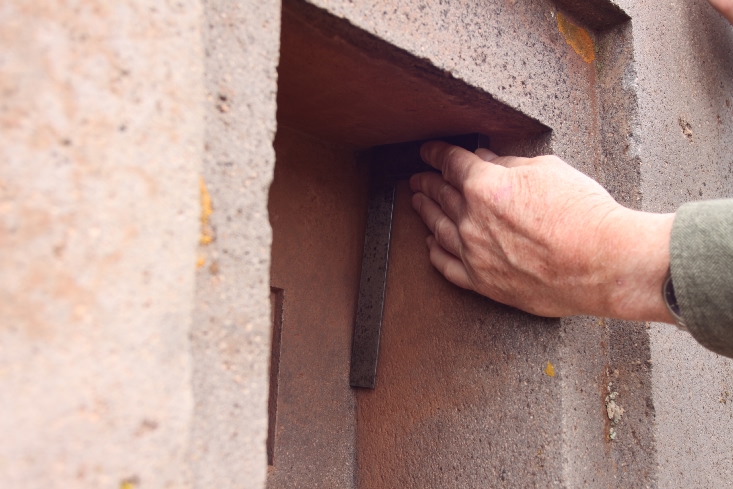 The Angular Geometry of the H-Blocks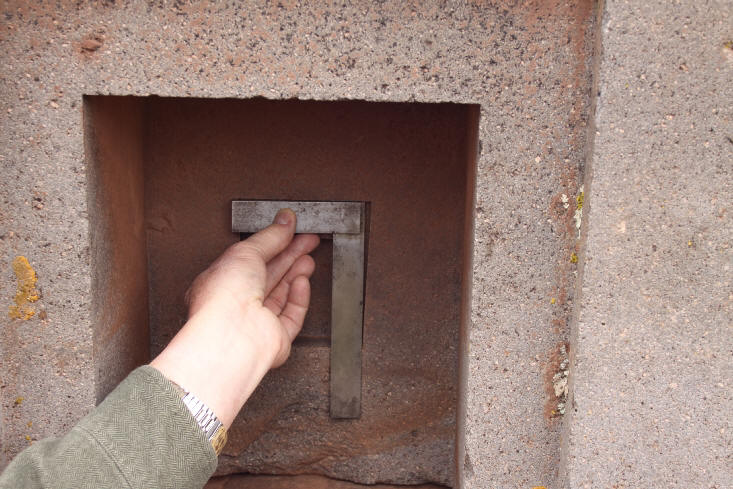 The Angular Geometry of an Inset in one of the H-Block Cavities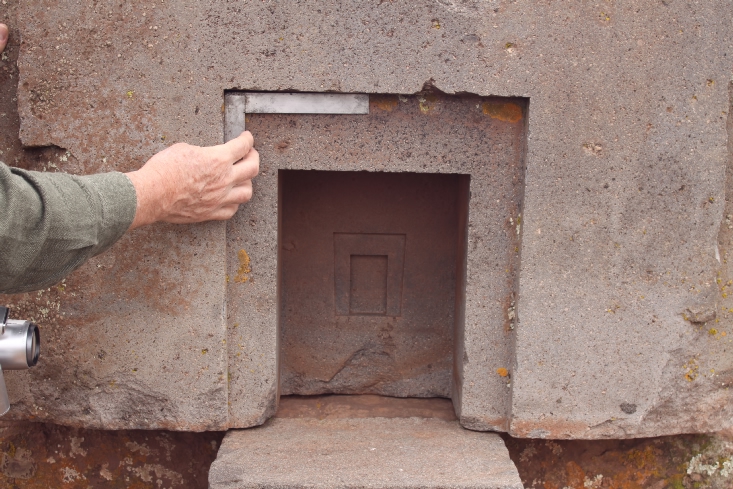 Angular Geometry of the H-Blocks at Puma Punku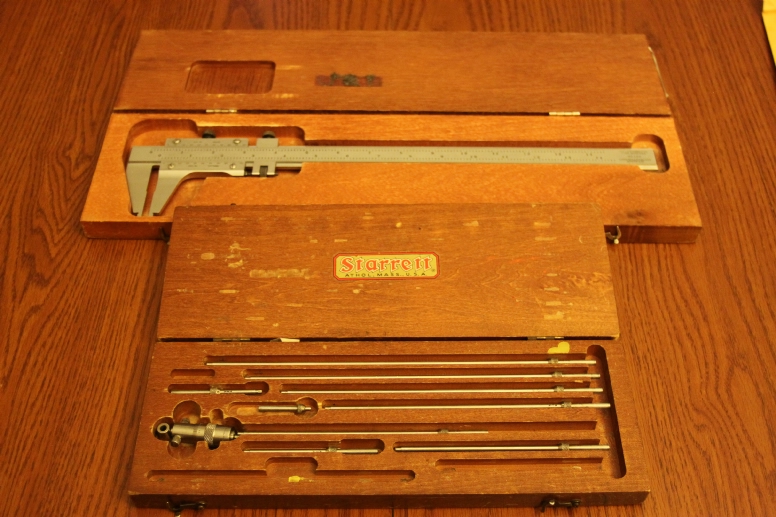 Measuring Instruments used to Measure the Cavities in the H-Blocks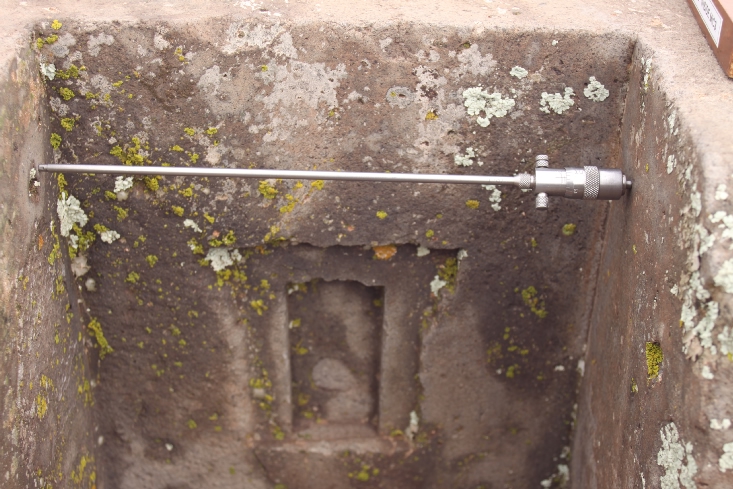 Using Inside Micrometers in one of the H-Block Cavities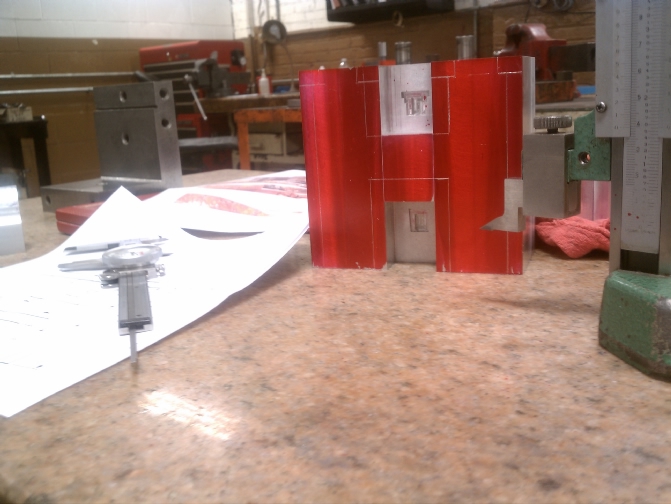 Marking out Features for Machining the H-Block Model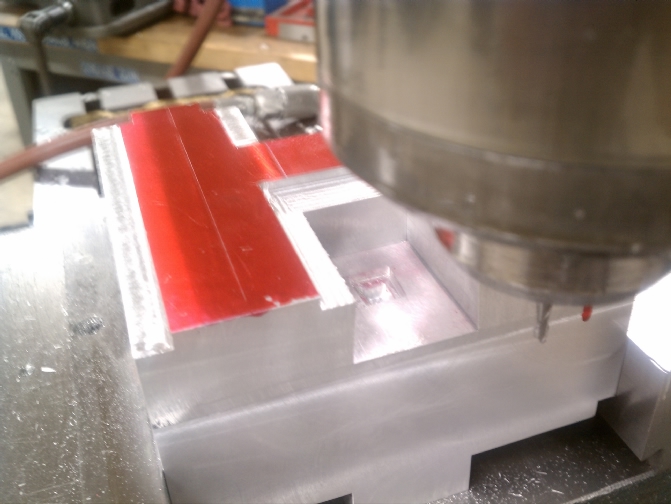 Machining the Model in a Bridgeport Milling Machine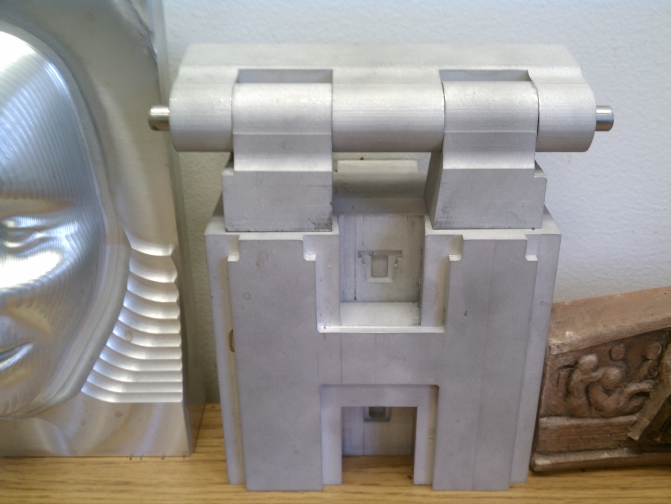 The Machined H-Block with Hinge Details.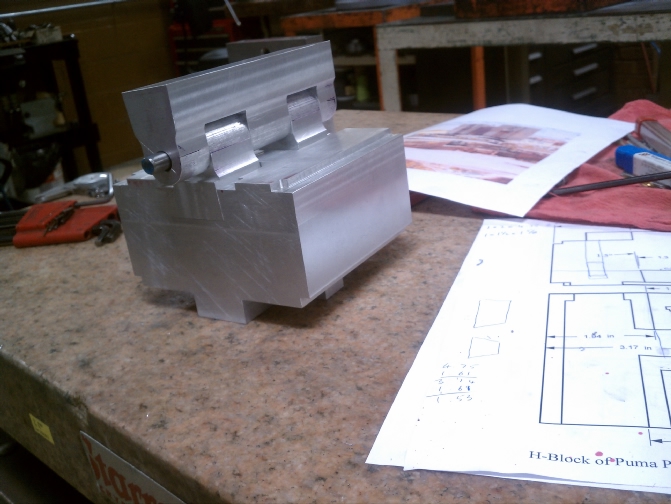 The Hinge Details Installed in the H-Block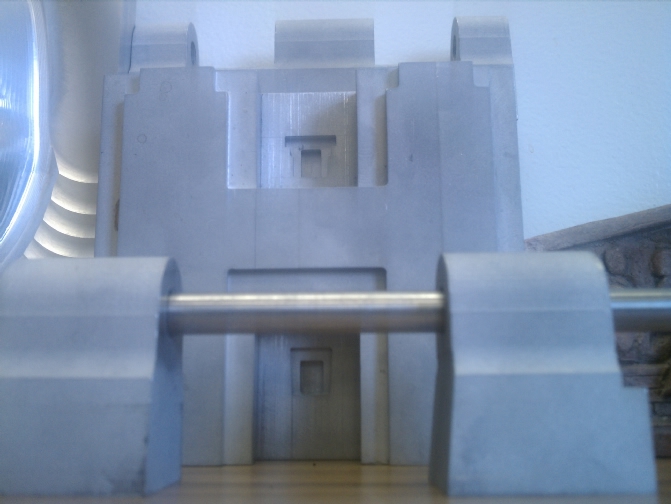 A Matte Finish was applied through light sand blasting.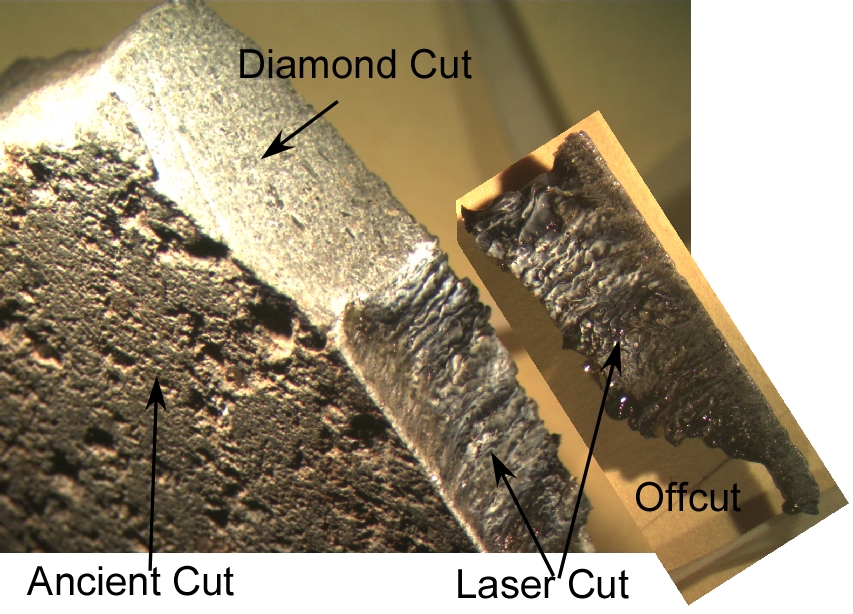 Comparative Cutting Methods of Puma Punku Stone
The following series of photographs were taken as Jay Wakefield, who assisted me in Puma Punku, used my surface gage to inspect the flatness of one of the stones. A lens magnification view was applied to a circle around the dial indicator and is inset near the dial. The movement of the indicator dial around a 360 degree arc was less than the .0005 inch resolution of the dial.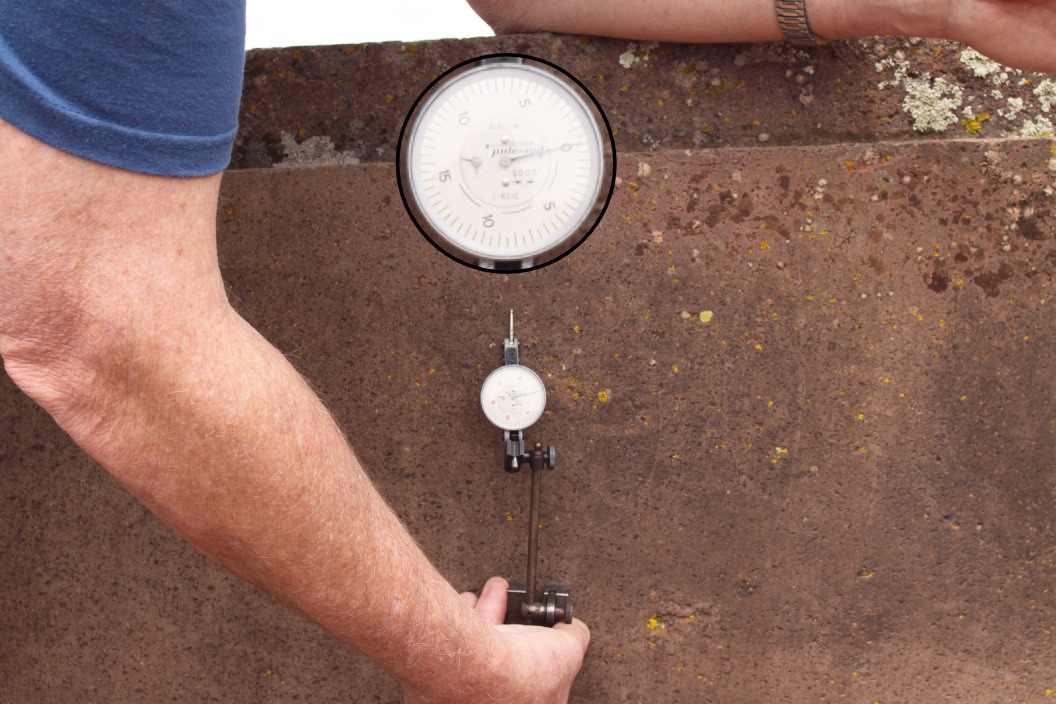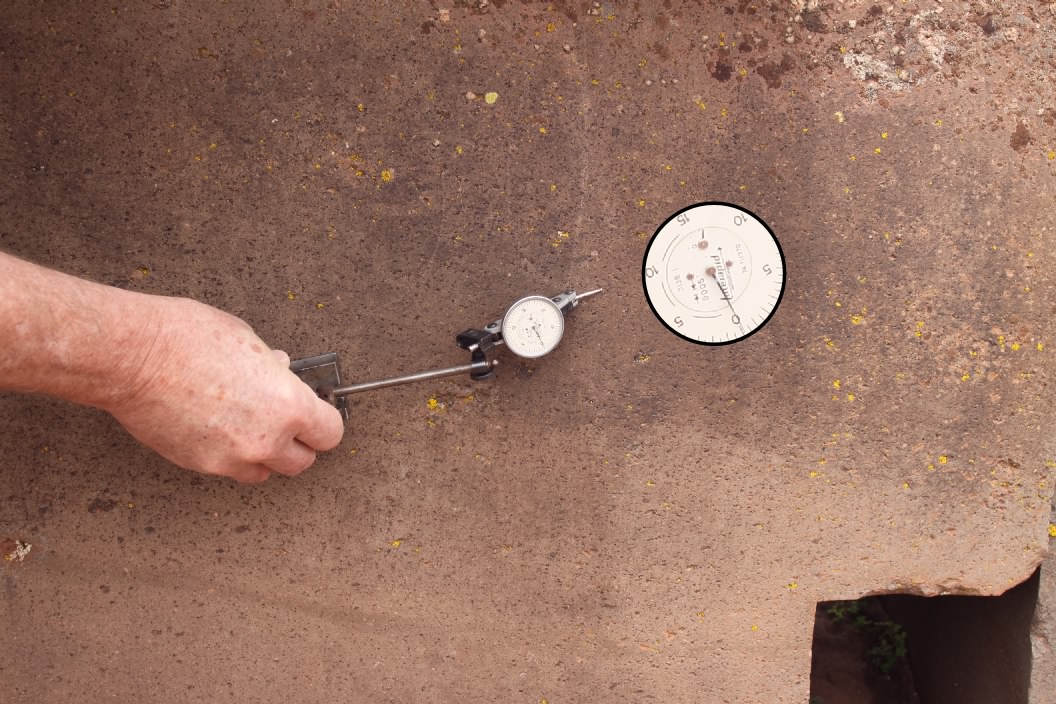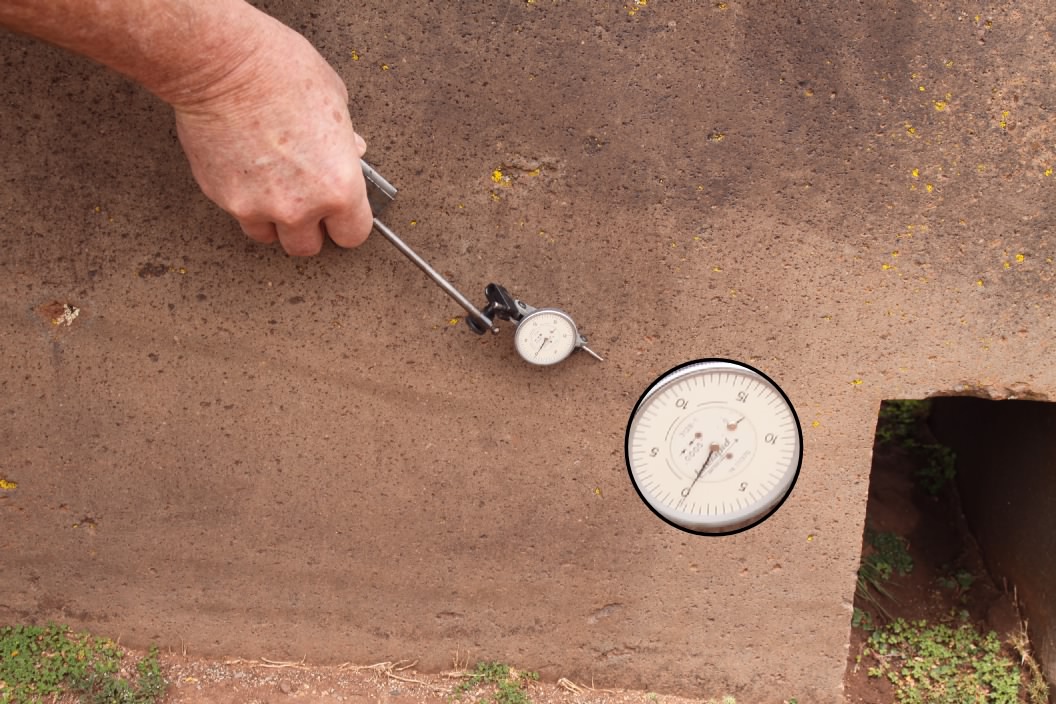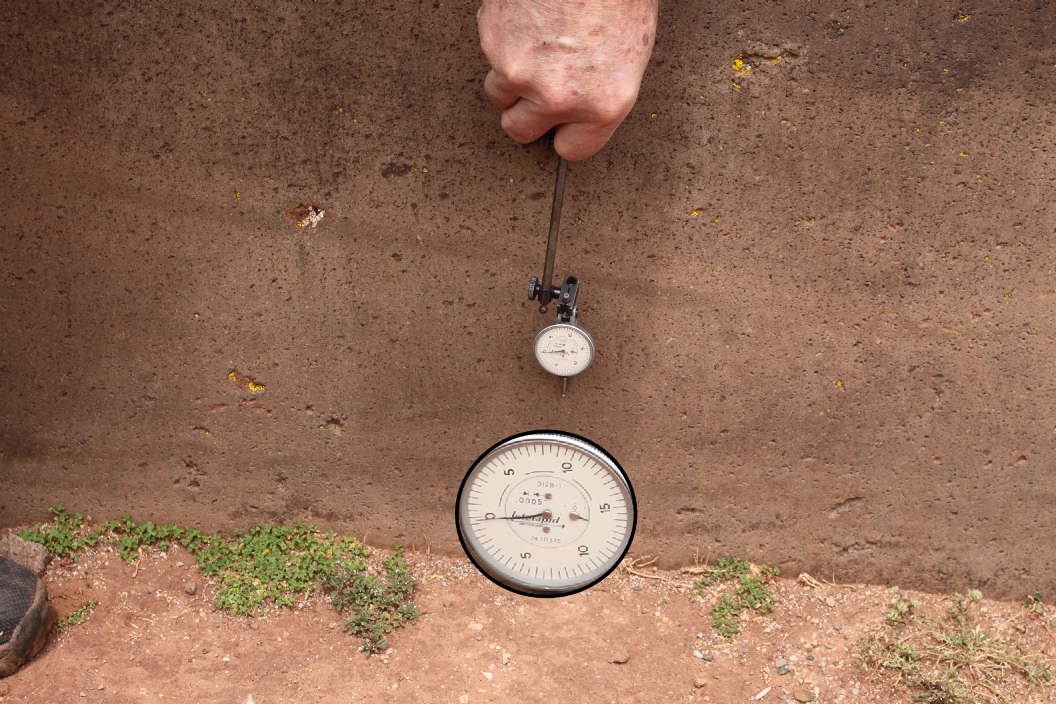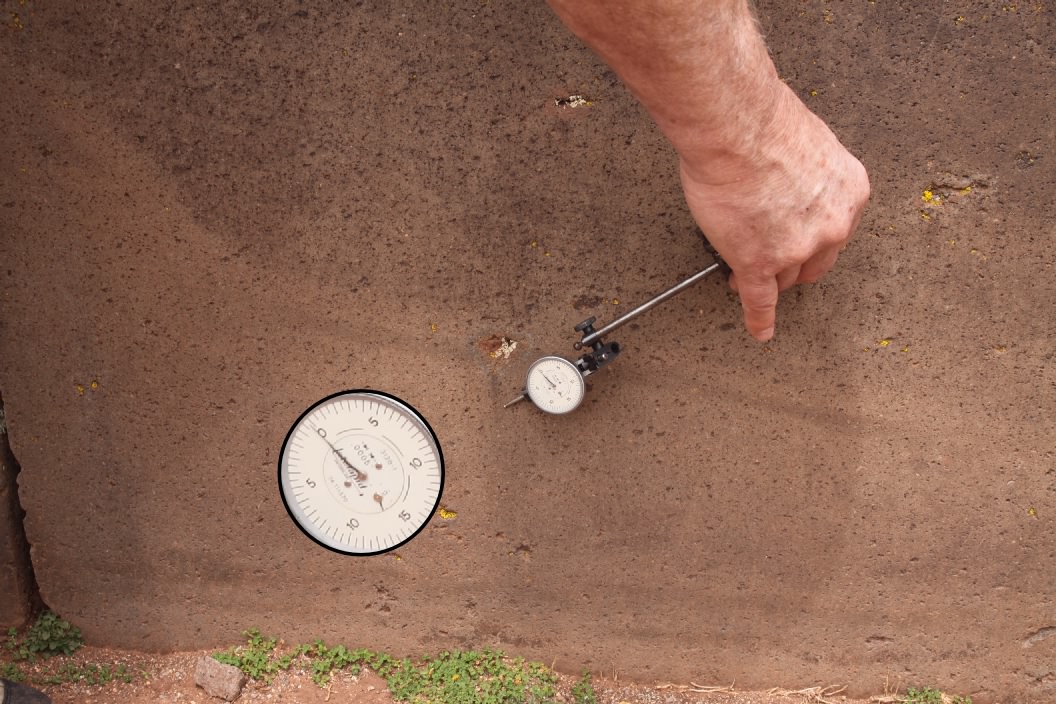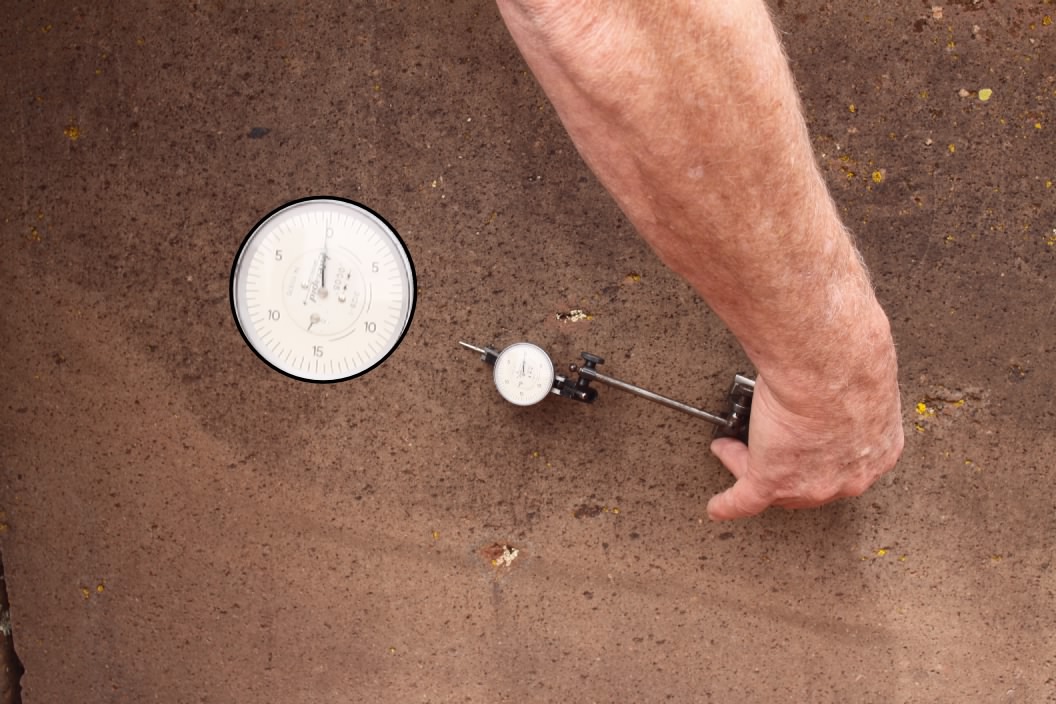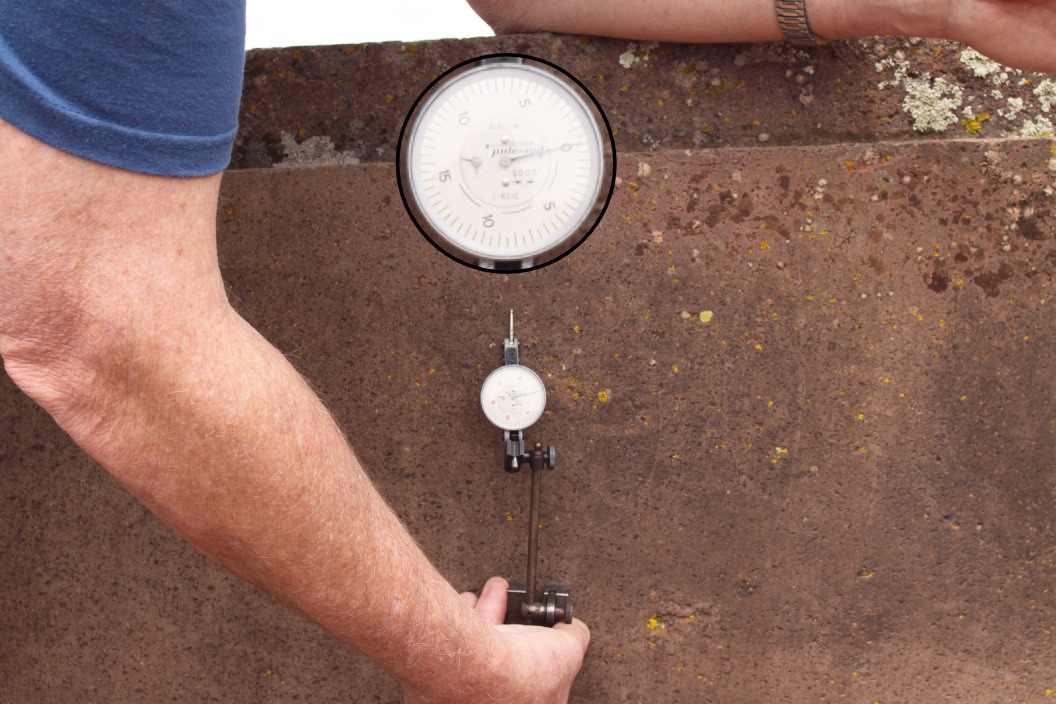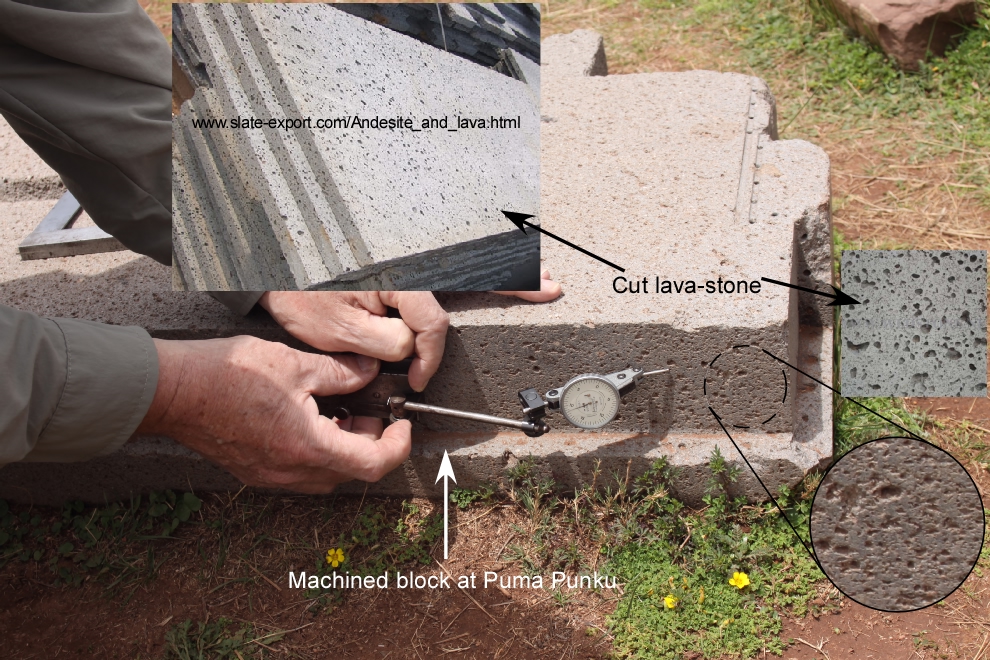 A Precision cut block of lava-stone at Puma Punku
Note the sharp outside and inside corners. Note also the corner where three surfaces meet.